Autism Resource Centre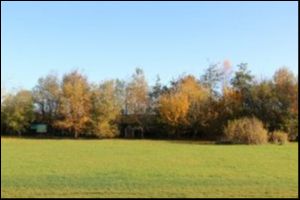 Our Autism Resource Centre (ARC) first opened on the 1st of September, 2007. It has grown rapidly over the years and now we have two classes – a junior class and a senior class. Each class has a Teacher and two Special Needs Assistants to caters for the students with A.S.D.
The ARC aims to offer an Autism specific learning environment within a mainstream school. This type of educational setting facilitates optimum inclusion as part of the school community with access to mainstream activities. We recognise that all of our students have individual needs, abilities and goals, we deliver flexible, personalised learning programmes, enabling our students to fulfil their aspirations.
Our sensory rooms provides a calm and comfortable therapy area for students with more specific needs. With a bubble tower and a variety of equipment to develop fine and gross motor skills, aid sensory processing and provide exercises for both stimulation and preparation for learning. We also have a wide range of ICT resources available to help embed the students learning.
Rath National School, Rathronshin, Ballybrittas, Co. Laois, Ireland | Phone: 057 862 6270